A Beacon of Opportunity: Doral College's BSED Program Shapes Future Educators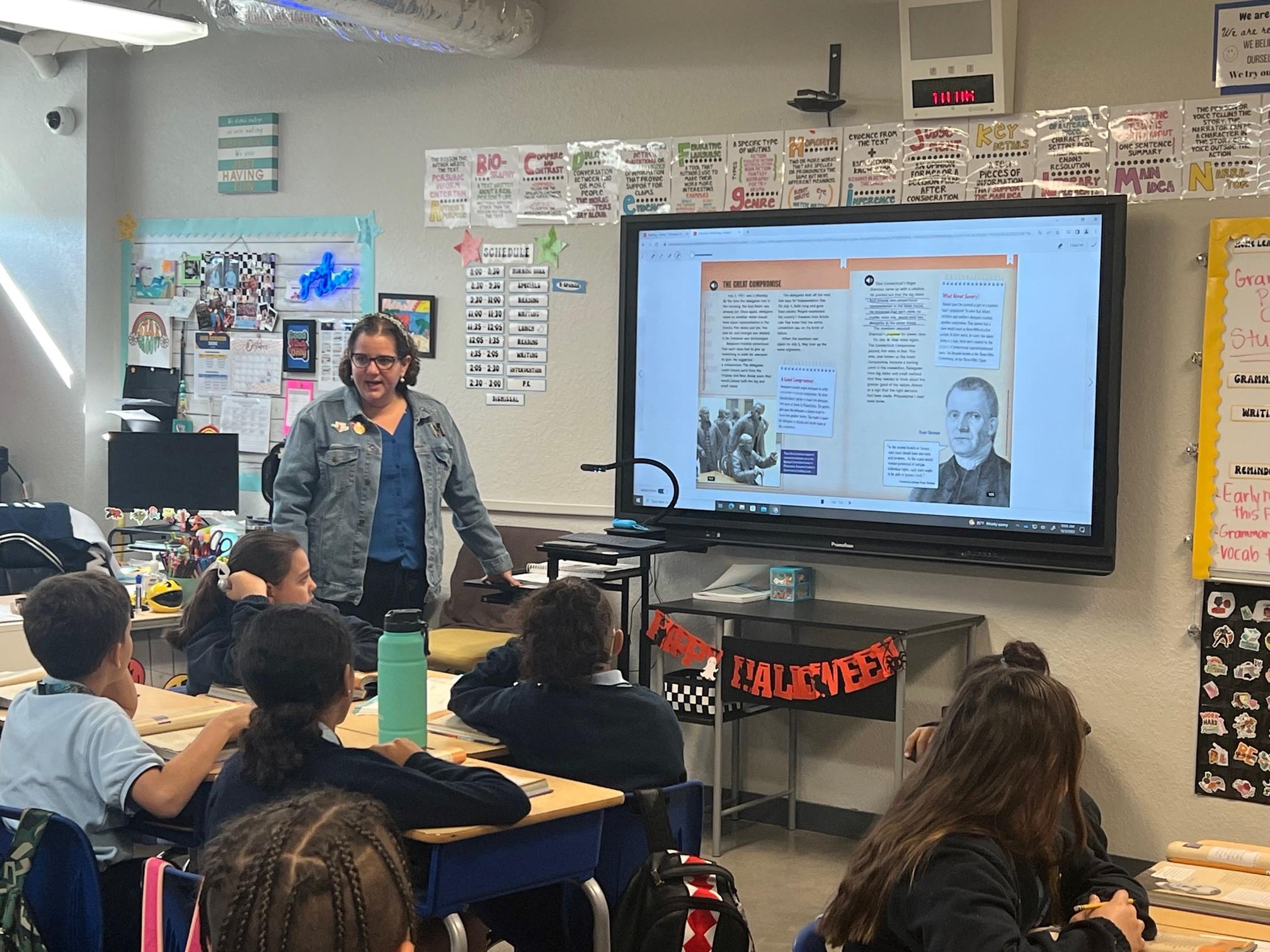 The journey to becoming an educator is filled with challenges and rewards, and selecting the right program can make all the difference in ensuring a successful pathway. Doral College's innovative Bachelor of Science in Elementary Education degree program provides aspiring educators a supportive pathway to teacher licensure. This comprehensive program includes endorsements in Reading and ESOL, equipping students with the knowledge and skills necessary to embark on a successful career in elementary education. The program offers increased flexibility, as students can access their online classes from anywhere and complete assignments on their own schedules. Moreover, the program is state-approved for teacher licensure.
DC prides itself on offering a personalized, student-centered experience that fosters success. In addition, all-inclusive, affordable tuition rates make it possible for students to graduate without the burden of debt. Moreover, many students enrolled in the program are not paying at all – having been fully sponsored by their employer schools in return for a service commitment following program completion. This mutually beneficial arrangement poses a new approach to both the teacher shortage and the student loan crisis. Thus, Doral College's BSED program is not only a gateway to a fulfilling teaching career but also a testament to our commitment to accessible, quality education for all.
Below, you will hear from the program's first graduates about their experiences during their time with the college and beyond. Eric De Sousa, now a dedicated educator, has found his calling teaching Physical Education at Somerset Canyons in Boynton Beach. Melissa Diaz has flourished in her role as a 5th-grade teacher at Mater Grove Academy in Miami, where she imparts knowledge and inspiration to her young students. Meanwhile, Gumary Prado has established herself as a dedicated 6th-grade science teacher at Somerset Academy Chapel Trail Middle School in Pembroke Pines, helping to nurture the next generation of scientists and thinkers..
Q1: Can you describe your overall experience in the BSED program at Doral College? What were the highlights of your academic journey?
Eric De Sousa: My overall experience was a rollercoaster but in the best way possible! From doing class work at a coffee shop in Portugal for the WiFi, to getting creative with teaching science classes here at my school, it has been such a wonderful experience but challenging while working at the school during the day and coaching Varsity Sports year round after school. The highlight would have to be the opportunity to have my internship under the most fantastic Mrs. Narvaez and having the opportunity to learn so many different subject areas from music to art.
Melissa Diaz: My experience in the BSED program at Doral College was a very positive one. From the moment I looked into the program, I felt that I was making a good choice. The informational meeting was precise and gave an accurate description of what to expect. The application process was a breeze, and I was able to begin my classes sooner than I had expected. The professors were very knowledgeable in their subject areas and made the transition very easy for me. Having been out of school for some time had me a bit nervous, but the professors were understanding and offered a great schedule that was manageable even for me as a busy mom of three. One of my highlights during my journey include my reading practicum course with Professor McNabb. As a lover of reading, I enjoyed having the opportunity to work closely with students and help them increase their comprehension skills and vocabulary. I also had a wonderful experience during my internship. Professor Melian was so helpful throughout the entire process. She was always available to answer my questions and provided amazing feedback during my observations.
Q2: What did you find most challenging about the BSED program, and how did you overcome those challenges?
Gumary Prado: What I found most challenging about the BSED program was the intensity of the 8-week courses. I overcame the challenge by using an agenda to keep myself organized and checklist to ensure that I was getting the assignments completed and turned in on time. I also made sure to not procrastinate so if I ran into an issue, I would have enough time to troubleshoot. I also worked closely with my mentor to inform her of activities that needed to be implemented in the classroom and collaborated on how to effectively implement it into the lesson plan.
Eric De Sousa: For me personally, the most challenging was time management with my coaching as it was difficult to make it to classes, so I had to put time aside late at night or during the weekends to review classes and catch up on powerpoints that I missed.
Q3: Reflecting on your time in the BSED program, what advice would you give to students who are considering pursuing a degree in education at Doral College?
Melissa Diaz: To any future student considering a degree in education at Doral College, I say to DO IT! I never imagined that I would have been able to complete my degree at the age of 38. The ease of the program and the support offered by everyone in the staff made it a wonderful experience. I also say to get an agenda and write down your due dates. Additionally, get to know the people in your classes. They can end up being some of the coolest people you meet who share the same passion for education as you. Do not be scared! Ask questions and soak it all in. The experience you will gain throughout the program will help you be prepared for your future classroom.
Gumary Prado: I would advise students who are considering pursuing a degree in education at Doral College to make sure they take the General Knowledge and Professional exam as soon as possible and set up a study schedule and timeline to take the Subject Area exam. This will reduce stress because working and going to school will take up most of your time. Also, remember to listen to your body. Eat well, sleep, and remember to take a deep breath if you get overwhelmed. The coursework is intense, but if you stay organized and join the weekly Zoom meetings it will reduce unnecessary stress. The zoom meetings are very beneficial as the professor goes over what is expected for the following week and answers questions.
Q4: As a BSED graduate from Doral College, what are your future career aspirations within the field of education? How do you plan to continue your professional development?
Eric De Sousa: Luckily, I am already a part of such an amazing family here at Somerset Canyons so I simply plan on building my career as a now Certified educator here. And I am always open to possibilities of continuing my education to learn to be a better teacher and coach.
Melissa Diaz: My future goals are to complete a master's degree in reading. I would love to help tons of students reach their ultimate potential while inspiring them to be the best versions of themselves. I plan to attend as many professional developments as I can in order to continue growing. I would also love to one day teach at Doral College and help others who were in my shoes find their path in life through the gift of educating our youth.
Q5: What has it been like becoming involved with the college as an alumni that is a part of Doral College's advisory council?
Gumary Prado: As an alumni, it is a privilege to be a part of Doral College's advisory council. This opportunity has provided me a platform to collaborate and share my knowledge as a previous student in the program and assist in giving suggestions that will enhance the Teacher Education program.
—---------------------------
The BSED program at Doral College has not only prepared these graduates for successful careers in education but has also inspired them to make a lasting impact in the lives of students and in the field itself. Their diverse experiences and aspirations reflect the program's commitment to nurturing educators who are passionate, adaptable, and dedicated to shaping the future of education.
For more information on the BSED program or other DC offerings, contact us at studentaffairs@doral.edu or visit doral.edu.